Teacher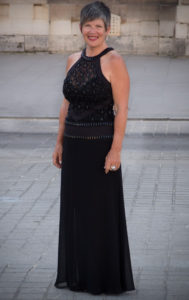 Julie Stephenson is a teacher of embracing life. Julie is an extraordinary and remarkable woman who has not only had incredibly profound experiences, but also ones of extreme grief and loss. Julie continues to inspire others with her courage, wisdom, joy, passion for living, and her ability to love.
Julie is an adventurer of life, with an immense fountain of knowledge and wisdom to share from her personal commitment to self-knowledge and to having a life which is purposeful, nourishing and fulfilling.
Julie is an explorer of experience and has demonstrated that principle through how she lives. Julie is an incredible and wonderful example of a woman 'walking her talk'.
Julie is a storyteller. Through Julie's fascinating personal stories from all seven continents, combined with well structured "take-away's" for YOU… her speaking engagements are not only entertaining, but packed with strategies to support YOUR own life goals; both professionally and personally.
You will walk away well equipped with tools and strategies; and be truly inspired after attending one of Julie's Speaking or Teaching Events.
Journal categories
This error message is only visible to WordPress admins
Error: There is no connected account for the user 3235759015.