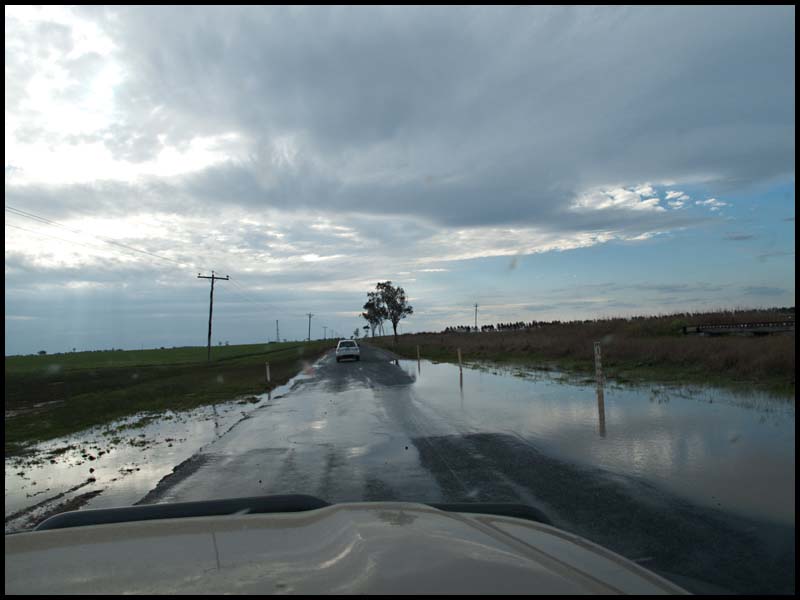 I had a short window to travel out west by myself recently….and I didn't quite get there. I wanted to head to the East McDonnell ranges east of Alice Springs, but the Plenty highway was cut due to flooding. I thought about heading toward the Diamantina National Park, but many of the roads north of Windorah were also impassable….so I thought I would head to the Salvator Rosa National Park…. didn't quite get there either! 20 km along a flood plain in 2 hours, so I set up camp on a small hill for a few days until the roads dried. I then headed east and spent a day and a beautiful morning walk at the Blackdown Tableland National Park but the rain was coming so I headed home!
I love the dirt roads, and avoid the bitumen wherever I can…but this time the white line – and road trains, and caravans going 75km/h (even when the road was dry), were all unavoidable!
I love the rain, but not when I can get trapped for a couple of weeks like those in Birdsville have experienced recently.
I love the spaces of the desert, the gibber plains and the rocky outcrops which jut out of the undulating land. Not this time…. but another! The time now is for the land to have a big drink! …and how beautifully things will flourish.
You can read more and see more pics here