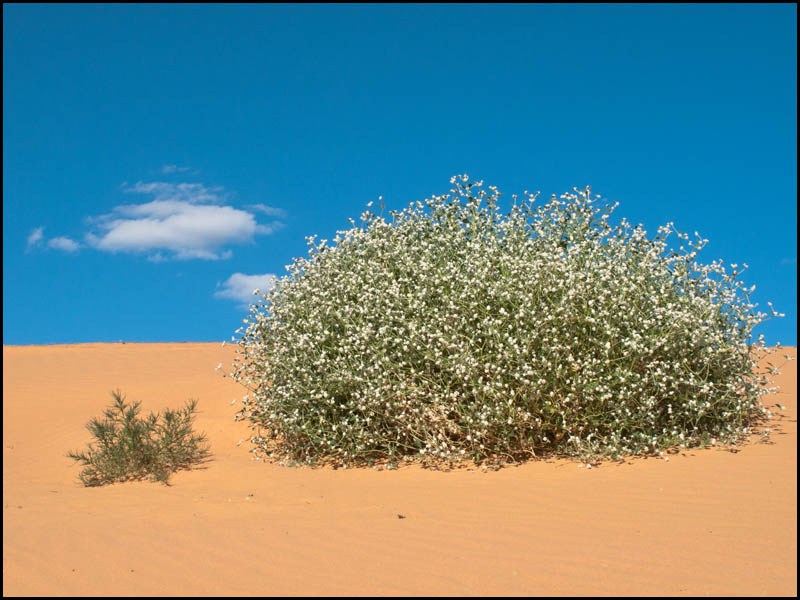 Max and I have just returned after spending a few weeks in the green centre of Australia. We decided to have a few days together and headed toward where we had heard the the outback was blooming. We found ourselves at Birdsville and both squatting on a sand dune feeling the damp sand in our hands when Max looked at me and said…"Don't even think about it!…" and I asked what i was thinking about…. He said , "You are thinking about crossing the Simpson desert aren't you?.." OF COURSE I WAS!
We had all our recovery gear, and it was a once in a lifetime opportunity to experience the desert after such rejuvenating rains. We drove firstly to Boulia, then across the Plenty Highway to Alice Springs and left our camper at Mt Dare. Travel with me by looking at a selection of images from wamuran to birdsville . Over the next week or so, I will be adding more galleries of how the desert has transformed into a lush garden. Keep popping back, because there are some wonderful photos to see!
What a privilege for us both to experience this land together.
You can come with me on our whole trip by going to my travels page to view the galleries.