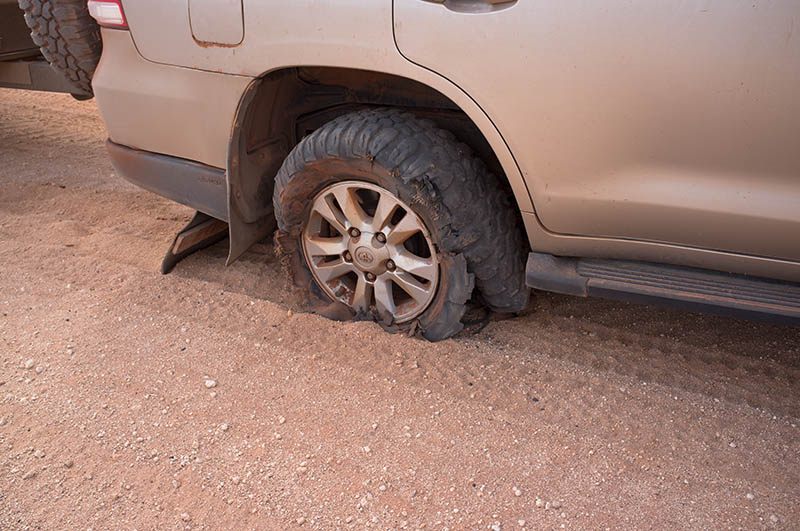 Below when you click on the image is a small gallery of happy snaps of the section from Wiluna to Leister in Western Australia.
No… it wasn't the corrugations which I was feeling through the steering wheel – it was a fairly major issue with the rear tyre and the brakes on the camper weren't working so it took a bit longer to pull up than I would have liked – so the tyre was totally trashed!
We were back on the road in about an hour, after replacing it with one of our spares and then had a cuppa – then enjoyed the open flat road without road-trains!! and the cloud formations coming across the sky.