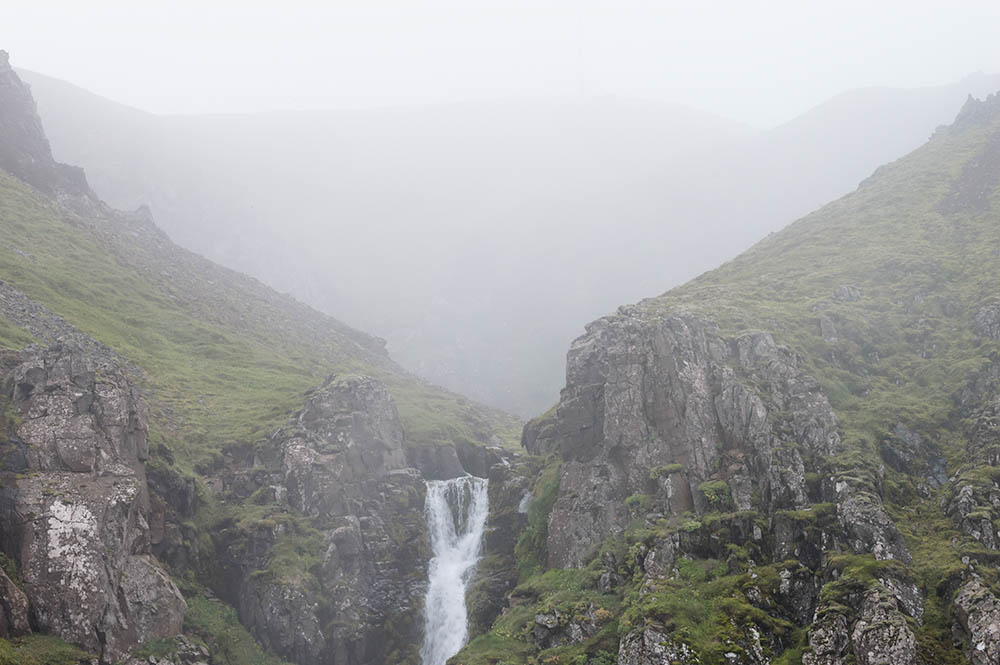 It has been a particularly wet summer this year here in Iceland with average day time temperatures well below the norm…. and the total number of 'sun hours' for the month of August being a grand total of 17hours in much of Iceland. That isn't much sun at all hey!!!
Consequently there is a LOT of water running from the mountains – sliding and meandering toward the cold oceans surrounding Iceland.
For those who know me – waterfalls are not a favourite subject matter of mine… but this time there was a power within them which I had not felt anywhere else before. There was something quite special about the clarity of the water….and the way it fell from the layers in the volcanic  topography.
Pop to a gallery by clicking here of a selection of waterfall images …some happy snaps taken whilst driving past…and others standing in their majestic presence.