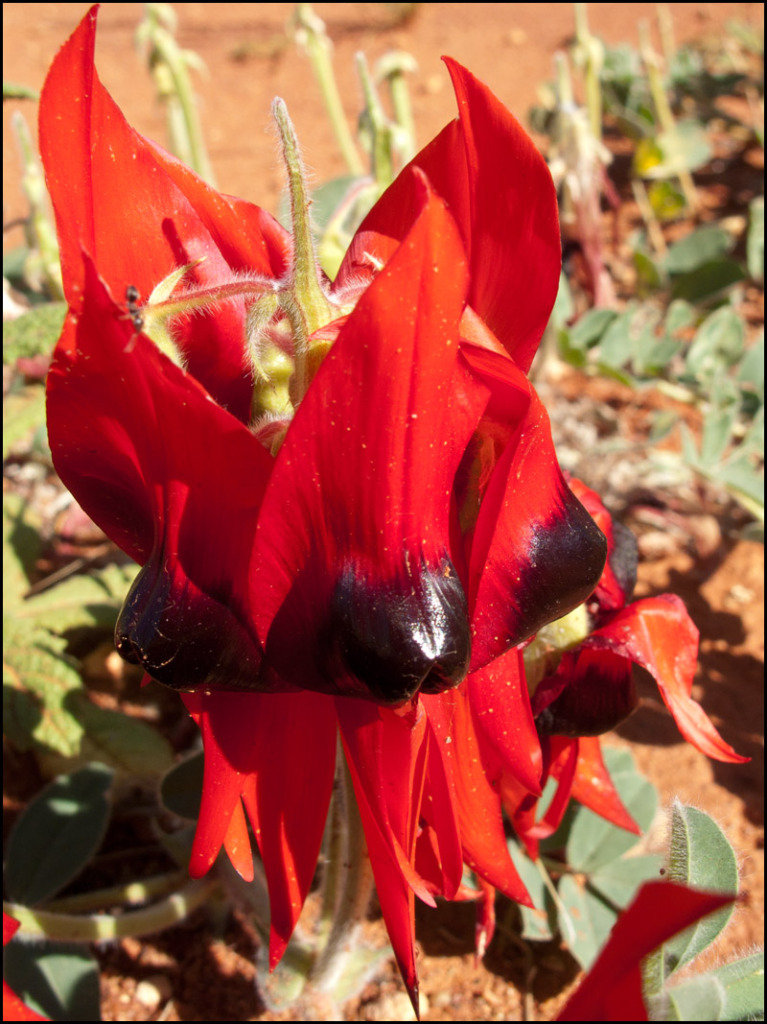 The gibber plains are covered with a mass of small green clumps. We came across one small flash of red – a Sturt Desert Pea. The roads are rough and deeply rutted from recent rain, but thankfully not boggy.
Come and travel with me by looking at my images from Hamilton to Oodnadatta – green covered gibber plains
You can come with me on our whole trip by going to my travels page to view the galleries.