We have just returned from a wonderful trip to the US. I participated in a workshop in Santa Fe led by John Paul Caponigro. This workshop was fabulous and filled with experiences, learning, laughter and an opportunity for us all to explore our photography further in accordance with our own individual goals. Over the coming weeks I will post some of my images I took during the workshop.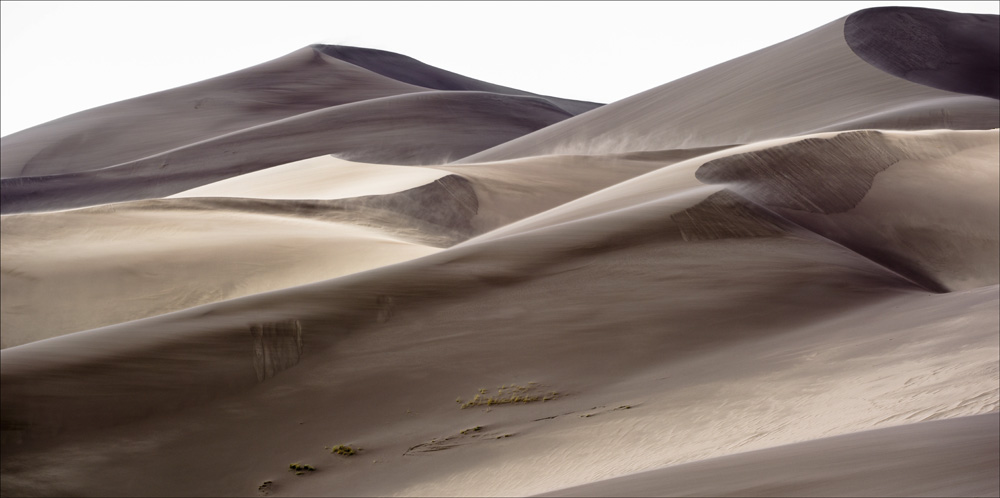 Max and I had the best time travelling around and looking and walking in the amazing landscape of Utah, New Mexico, Colorado and Arizona. I was just overwhelmed by the 'grandness' of the geology of the landscape.
One of the most incredible experiences I have had – after having our children and swimming with the dolphins – was a day during the workshop which was spent at the Great Sand Dunes National Park. The experience I had climbing the 700foot sand dune in gale force winds feeding into a snow storm front, was profound. I had 3 layers of woolen clothing, a ski jacket, neck warmer, bini, glasses, 2 pairs gloves and although I was snug, it still was very, very cold. My chest expanded deeply trying to suck in as much oxygen as I could at 7,500feet – as the sand blasted and stung the only exposed skin I had, my cheeks below my sunglasses. The cross wind was blowing me over and I decided the only way to reach the top was to crawl.
Although determined, I had to listen to my inner voice which said to let go of trying to reach the top and listen to my intuition which was telling me to return to the base of the dune. The sky to the north was getting black and I couldn't see anyone else on the slopes. I had told everyone that I didn't think I would even attempt to go to the top, and I was also concerned that if the snow storm hit I may not be experienced enough in these conditions to remain safe. I descended slowly and enjoyed the dune a little bit longer because I could see the storm front more clearly at a lower altitude.
It was a profound experience exposing myself to these extreme conditions and connecting with the power of the elements. Here is a short clip of when the wind started to blow hard.