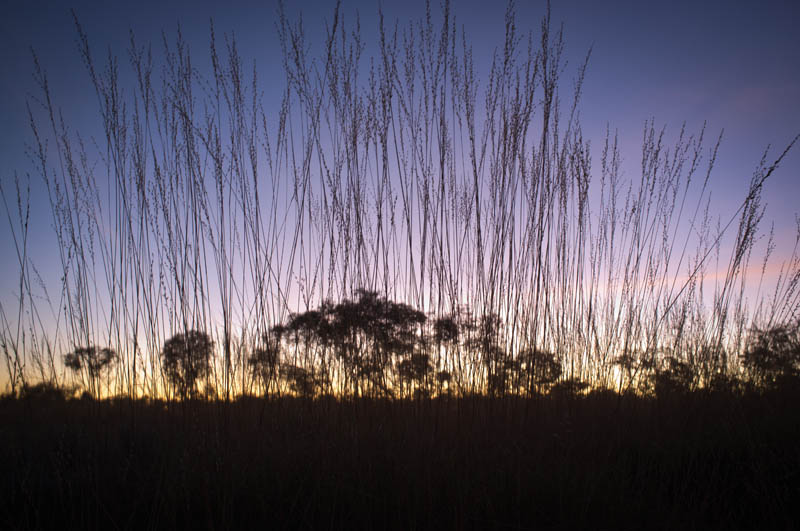 This image taught me a great deal. While in  itself it is not a stunning image, but because I was open to listen to what speaks to me through my lens I saw and felt something amazing in this image.
Initially I was drawn to the light of the sunrise and the silhouette of the trees on the horizon line so I squatted to get lower and I found the grasses became in the way. The vertical nature of the grasses was quite beautiful…yet impeding my initial vision. I listened to what I saw. I asked myself what barriers there are for me to achieving what I want and what I want to experience in my life. I sat in the dust and stones and opened my heart, cleared my mind and just listened to the answers to my question. Many things came to me, and now I have an awareness of how to address those things so that I can come closer to achieving my vision for my life.
Observing these grasses – the barriers – and being open to listening to what I see through my lens presents me with wonderful opportunities to develop self-awareness; to look at things in my life, and to learn.