Well… it has been a while! … I've found it a bit challenging over the past couple of months not being able to do stairs or sit at my editing computer… but my knees are on the mend 🙂 and my rehab is going remarkably well. I'm up to doing a few stairs; walking on the treadmill… (even with 4 x 15 second jogs allowed !!! Yippeeeee)… so all is good !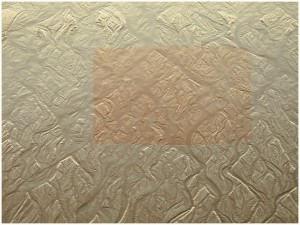 I have some exciting news ! I am exhibiting my beautiful exhibition "In Our Hands" at red gallery, Fitzroy North, Melbourne; from April 10th – 27th.
Opening night is Wednesday April 10th from 6-8pm. I would LOVE to see any of you who are in that neck of the woods.. and if you have any friends who are Melbournians or will be passing through during that period – I would love for you to spread the word :-)…….pass on my link…. let your friends, family and colleagues know :-).
Here's my media release. Media release – Julie Stephenson
I've taken photographs from our journey to the Kimberley region of Australia as I walked and travelled in this landscape. I was moved by the power I felt there. I was intrigued and fascinated by the geological formations and recognised the sheer geological history of this land. I also connected with my place in, and the affect my own travels had on this profound landscape.
I have printed photographs on clear film and face mounted them on to acrylic: and layered these on to pastel paintings, water colour markings and other clear images. I have made artist books and 3D objects which can be held. My intention is to create an installation similar to a museum exhibit, where there are not only wall mounted displays, but items to experience viscerally in your hands.
….Would love to see you, if you are able to come to my opening and celebrate this body of work with me.
Here is a poem which is part of my exhibition and the text in one of my artist books – In our hands
In our hands
metamorphic moments span archaic millennia
in the Proterozoic Era 2,500 million years ago
the land cracks, explodes
ejaculates and oozes
molten history into
basalt and quartz and granite mountains
to be washed and weathered
and rumbled
slowly in groaning glacial valleys
and rivers and plains
and inland seas with silt compress life to be seen in a later time
and dust and sand
which blows and flows to the coastline
bordering the oceans
in our hands
which rise and fall over eons
hungrily devouring
then exposing the land which is shaped,
fenced
and blocked
dug and scraped and drilled
denuded
to suit our needs
in our hands
metamorphosis
in our hands
what has been for thousands of years
special places now only traces
on postcards
in museums
in our hands
geological time
crumbles into dust
slipping through the fingers
of our hands.