Max and I headed off for a little break away together. We thought we were going to head north to the Barkly Tableland area north of the Diamantina Lakes National Park, but about an hour from home I said…"How about we go to the Flinders Ranges?" A few seconds passed and we both laughed and made a 180 degree change in our plans and headed south!
Travelling on the dirt roads requires that the tyre pressures be lowered. The tyre moulds around the sharp rock edges instead of being pierced by them.
We have travelled driving hard over 20,000km on dirt roads without a single flat tyre. The secret is to have the front tyres at 25psi cold, the rear 30psi cold, and on the camper trailer 25psi cold. The ride is a bit softer and fuel economy is a tiny bit less, but it is certainly worth it when you prevent getting a flat tyre.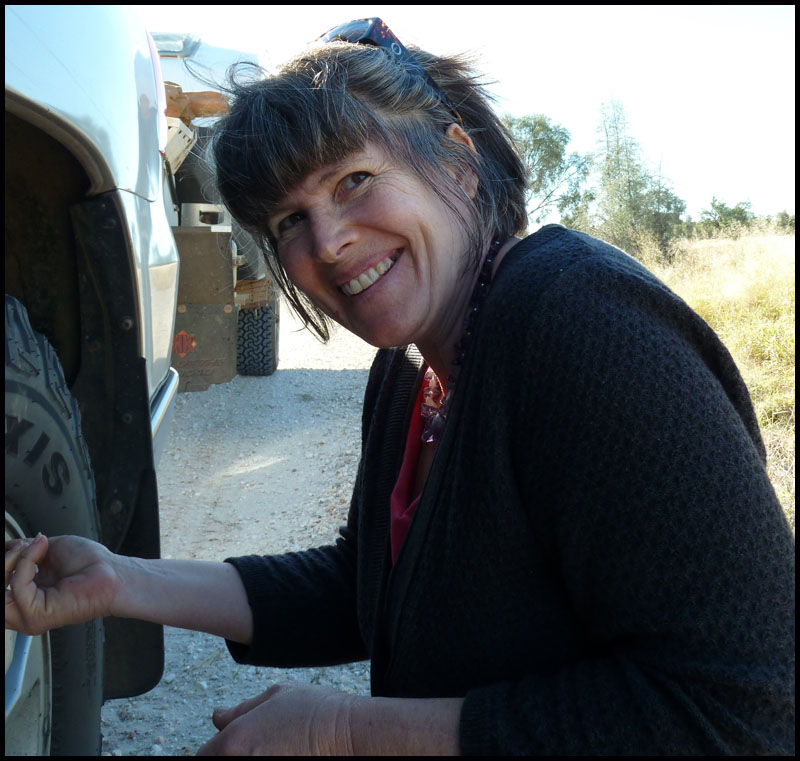 letting tyres down