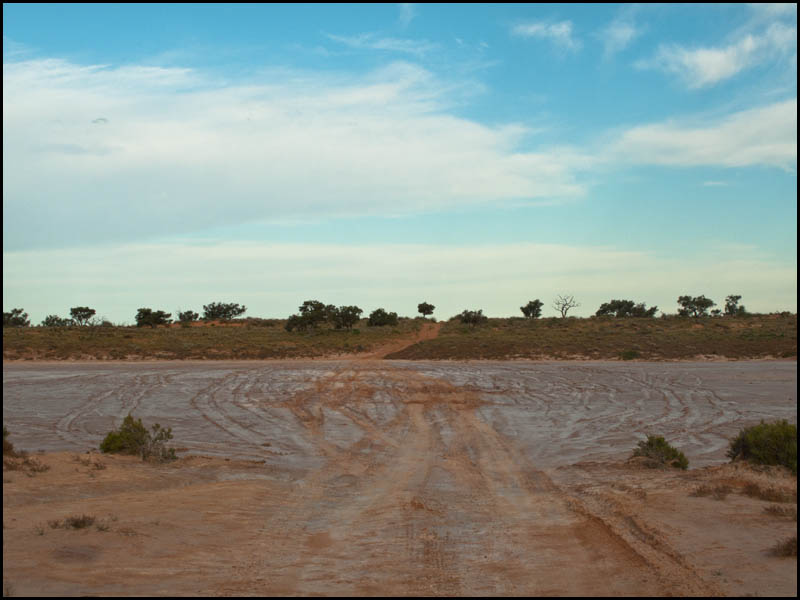 We were advised to "stay to the tracks!"… and I did. I looked for the most recent track across the clay pan and concentrated on staying exactly where they had been. It was nerve racking !!! There had been recent rain and there was always the prosepect that the last tracks a couple of days ago may lead into the slop! None did however and we had no problems.
Come and travel with me by looking at my images from Into the Simpson Desert 4 – the road narrows and the claypans begin
You can come with me on our whole trip by going to my travels page to view the galleries.