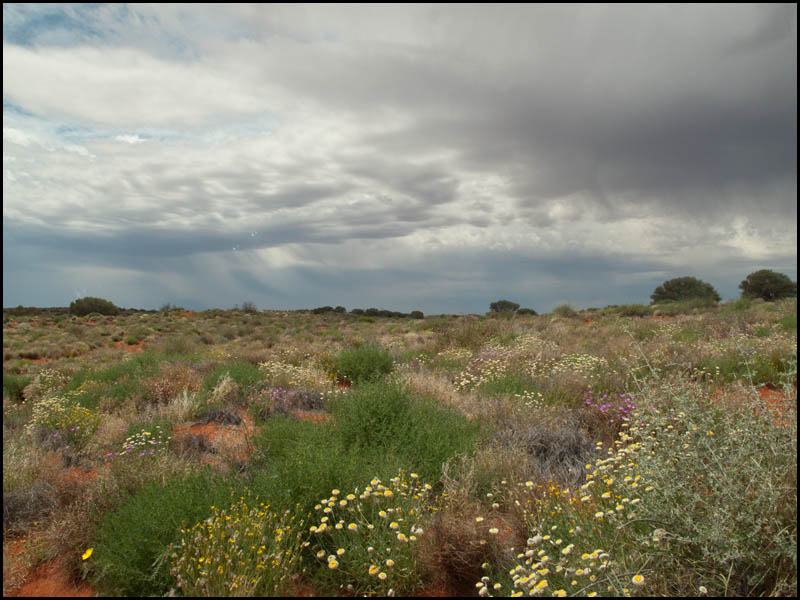 Blooms covered the dunes while the heat made the moisture in the sand rise and form clouds across the desert. Small storms were building all around.
Come and travel with me by looking at my images from Into the Simpson desert 3
You can come with me on our whole trip by going to my travels page to view the galleries.