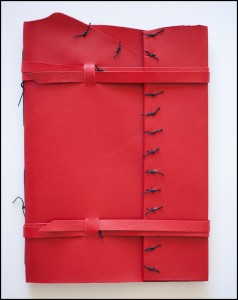 For some reason, I have been asked 3 times in the past week about our son's accident; and people being inspired by James' bravery because he is back-packing by himself for four weeks in Europe and recently drove a vintage car from London to Capetown with Max.
I was asked what happened, how he lost his leg, and how we managed….and the best way I could think to answer them was to email them a copy of my story…which I made into an artist book…and was my way to process the three months in hospital after his accident. Perhaps it is time now to share it with others – other than my closest friends…(and yes my friends – you have read this story and been through this ordeal with us as well.)
Please feel free to share James' story with whomever you think may be inspired by his courage and incredible philosophy and approach to life.
"On November 22nd 2009, three sentences; controlled and direct; sounds uttered through the phone that every parent dreads to hear. "Are you James' mum? He has been in an accident. You need to come quickly…" This is the moment when our hope and optimism began to be challenged, yet we clung on to them like a raft in a wild ocean……"
Click the link below to continue reading my story about this incredible young man.
Please stand clear of the closing doors_James Accident story with pics_julie stephenson