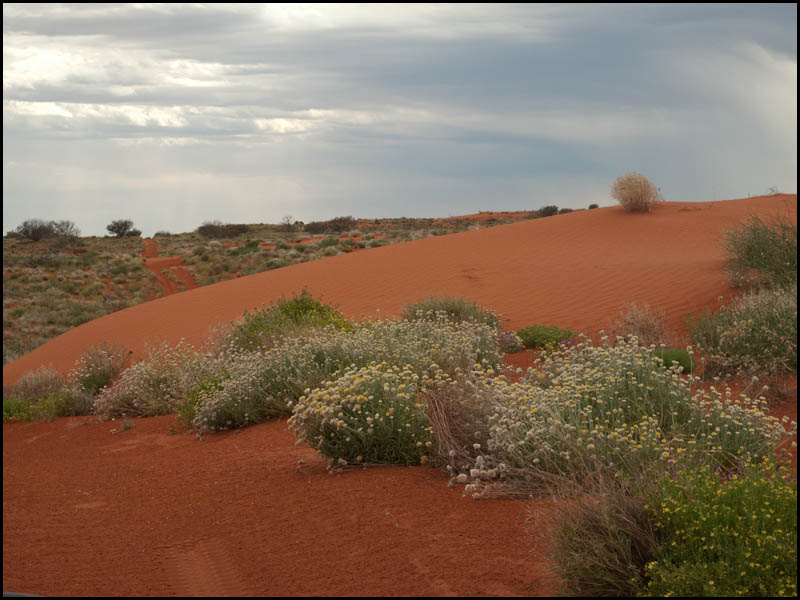 As the dunes started, the flowers covered the undulating vista.
Every time I open a jar of honey or taste it on my toast – I will remember the desert and it's prolific flowers.
Come and travel with me by looking at my images from Into the Simpson desert
You can come with me on our whole trip by going to my travels page to view the galleries.