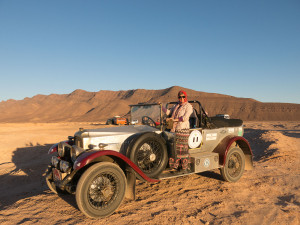 Brown snake in the house 3am getting ready to leave for India.
Snake.. snake.. It's a brown snake… It's a brown snake in the house.
There I stood naked at 3am walking dazed into the kitchen after only 2 hours sleep with a snake recoiling and lunging for me. OMG! I called out to Max.. "SNAKE, SNAKE It's a brown snake!!! It's a brown snake. "
Not exactly the way I had intended to start our trip to Bhutan and beyond! But I am an adventurer and I suppose beginning out an adventure as we are doing required a dramatic start.. and life never does quite go to plan right!
With the quite venomous brown snake extricated from the kitchen, we were on our way under the stars. Didn't get my last morning dandy cuppa though… and I had a rushed feeling I had forgotten something.
Sydney. Then over the channel country in western Queensland. Veins of rivers spreading across the expansive dry landscape. Puffy clouds and blue ocean. Streaked white wind on the water. Pollution-filled hot damp haze hid Bangkok until the tarmac revealed itself, then the night sky covered the smog and poverty as we landed in Kolkata.
Max Stephenson. Julie Stephenson. Typed on a sign in front of two smiling well- dressed Indians. We were met by the Head Concierge from the Hotel Oberoi in Kolkata and the Indian representative from Rally Round. OMG… I wasn't expecting to be whisked out of the masses into a private vehicle and handed a cold damp washer in a plastic bag and a bottle of cool water.
We drove through quiet empty streets lined with bodies wrapped in blankets; with horns like cicadas breaking the smoggy night air. Vans darted through red lights. Signs slipped from buildings hung by electrical cables which didn't supply electricity any more. Lots of English written on signs. But this was definitely Kolkata.
Our Rally guide – I do apologise I can't recall his name now through my jet-lagged brain …he was wonderful. Welcoming. Excited. And we were his first guests to arrive for the rally through India and Bhutan. We were given information about the buildings and streets we passed by in the yellow hue of night …and were escorted through security into a beautiful hotel behind gates and security and adorned with a necklace of orange marigolds.
I feel like I have walked into Imperial India. Imperial architecture. Chandeliers. "Excuse me madam, may I bring in your luggage. Excuse me madam may I place this in the rubbish bin. Excuse me madam…." Such politeness.
Clean sheets. Running water – not to let past my clinched lips in the shower though… and a soft down pillow. Ahhhh. Tomorrow will be an entirely different world though as we step past the tall gates encapsulating the hotel compound. I'm excited. Excited to see how others live and to witness how I respond to such a different way of living.
I have had all my vaccinations… probiotics… so I figure I can be adventurous and choose the Indian breakfast instead of the "English version". Yum. Those recipes of traditional curries and chutneys I have made from 50 year old recipe books my sister has lent me (oops Zeenie that reminds me I need to return them to you ) … I have now begun to taste in INDIA!!! And I know their names because of the spices and recall the unique flavour of each.
Just looked out of the window. Men are walking quickly balancing square buckets filled with water hanging from a long pole traversing lean shoulders. Exposed bent knees on dark legs squatting on the footpath setting up what they are to sell for the day – hats; tea; t-shirts; food. Little vans scurrying through the narrow street… packed with bodies and boxes… I wonder where they are all going for their day.
We have a wonderful adventure ahead. So stay tuned and I will endeavour to provide a journal of our travels with images when I can upload them along our way.
This is a map of our planned itinerary. We will take it day by day. Our plan is to be travelling with the Rally Round group through India and Bhutan until we arrive at Guwahati.. then we plan to continue with Ross and frank for the rest of the journey on the map.